Vincera is the major sponsor for the Anderson Monarch's Barnstorming Tour 2012!
The Anderson Monarchs' 11 year-old baseball team will embark on a 22-day barnstorming tour paying tribute to Jackie Robinson on the 65th anniversary of his breaking of the color barrier in Major League Baseball. Traveling 4000 miles in a 1947 Flxible Clipper bus, the Monarchs will be playing against local youth teams, attending baseball games, visiting historic sites, and raising awareness of this important chapter in American history. Their journey begins June 29 and will be highlighted with visits to the Negro Leagues Baseball Museum in Kansas City, The White House, and the Baseball Hall of Fame in Cooperstown, NY. They hope to use the national stage to refute many of the common assumptions about the decline of African American youth playing baseball in our urban communities, demonstrating what is possible when kids are given the same opportunities as their peers in the more affluent communities.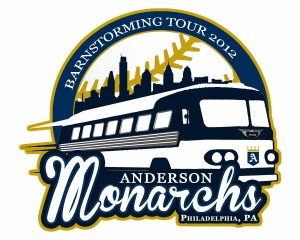 About the Anderson Monarchs: The Anderson Monarchs, a predominantly African American inner city youth baseball team, are the defending Philadelphia City Champions and have broken down barriers and shattered stereotypes wherever they've competed. Playing out of the Marian Anderson Recreation Center in South Philadelphia, the Monarchs are part of The Philadelphia Youth Organization, a non-profit whose mission is to provide inner city youth with "the opportunity to learn and develop both athletically and academically in an environment that builds character, leadership skills, self-discipline, and confidence." Several players from the program have gained acceptance to some of the best private schools in the area, and some have gone on to earn full college scholarships. The Anderson Monarchs were named after the Kansas City Monarchs, the legendary Negro League team for which Jackie Robinson played before breaking Major League Baseball's color barrier in 1947.