Vincera Foundation Trustees 2019
Dr. William C. Meyers – Chairman & President
Christopher A. Wilmot – Executive Director
Dr. William C. Meyers, Chairman & President, Vincera Foundation Trustee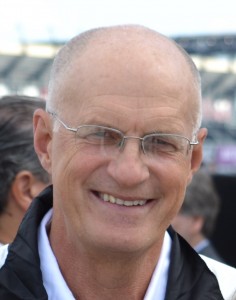 Dr. William Meyers is President of Vincera Core Physicians.  Dr. Meyers came to Philadelphia in January 2001 to assume a leadership position in reviving the previously bankrupt Allegheny Health System.  He served as Alma Dea Morani Professor, Chairman of the Department of Surgery and Senior Associate Dean at Drexel University College of Medicine until November of 2010.  Prior to joining Drexel University College of Medicine, Dr. Meyers was Chairman of the Department of Surgery and Surgeon-in-Chief at the University of Massachusetts Medical School.
Dr. Meyers spent 21 years at Duke University and was Chief of Surgery at Duke.  While at Duke University, Dr. Meyers became involved with the University's various sports programs and some of the professional sports teams.  A former athlete himself, Dr. Meyers is sensitive to the physical demands placed upon high performance athletes and the impact the injuries have.  He developed a particular interest in the area of acute and chronic groin pain and in collaboration with orthopedic and other sports medicine specialists, he developed a methodology for the diagnosis and surgical intervention related to the treatment of groin pain in high performance athletes.
Dr. Meyers has evaluated and treated over 20,000 patients for suspected core muscle injury, including professional players from the National Football League, National Hockey League, National Basketball Association, Major League Baseball, Major League Soccer, Professional Tennis, Professional Golf, Professional Bull Riding, Swimming, Olympic Track and Field, and many collegiate and recreational athletes.
Dr. Meyers received his B.S. from Harvard University and his M.D. from Columbia College of Physicians and Surgeons.  He completed his residency and fellowship at Duke University and received his M.B.A. from Wharton Business School at University of Pennsylvania.   Dr. Meyers was continuously funded by the NIH and the VA merit review systems and has had various industry grants.  He has authored or co-authored over 300 peer-reviewed publications.

Christopher A. Wilmot, Executive Director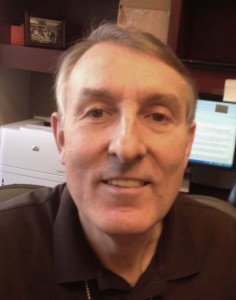 Chris Wilmot is a retired Senior Vice President and ManagingDirector of Institutional Trade Sales for the Wells Fargo International Banking Group. Based in Philadelphia, he oversawteam members in seven overseas offices who wereresponsible for originating trade transactions from Wells Fargo Global Financial Institutions customers to the bank's global branch network.
Chris worked for Wells Fargo and its predecessor banks for 28 years. During that time, he held multiple positions within the International Group, including managing the bank's correspondent banking relations in Northern and Southern Europe, as well as Brazil and the Southern Cone. He also led a specialized trade sales team that provided support to customers, relationship managers, and representative offices in 34 countries. Before he took that position, Chris served on the project team that oversaw the successful acquisition of the Union Bank of California's international correspondent banking business and worked in the Wells Fargo Large Corporate Division as a relationship manager.
Prior to joining Wells Fargo, Chris worked for William Brandt's Sons & Co. in the Merchant Banking division based in London; Mellon Bank as the Head of Trade Service; and Irving Trust Company/Bank of New York, where he managed the Media and Communications Group and the New York City Middle Market Lending Division.
Chris holds a bachelor's degree in history from Harvard University and an M.B.A. from the Wharton School of Business at the University of Pennsylvania.
Chris was born in Stanmore, Middlesex, England. He is married and has five children.A former number one draft choice of the New York Cosmos in the very first NASL Draft, Chris is looking forward to helping develop the Vincera Foundation, its research programs andeducationalinitiatives to help advance the field of Core Medicine and in so doing better serve the health and wellness of Philadelphia Areayouth, the local sportscommunity and our athletes of the future.