Dr. William C. Meyers – Chairman & President
Christopher A. Wilmot – Executive Director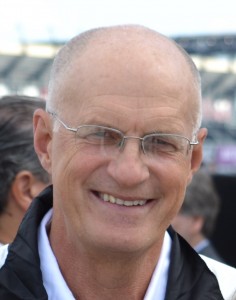 Dr. William C. Meyers, Chairman & President
Dr. William C. Meyers has dedicated more than 25 years to pioneering the diagnosis, treatment, rehabilitation and prevention of core muscle injuries (also known as athletic pubalgia or sports hernia). He founded the Vincera Institute in 2013.
Dr. Meyers is the leading authority on the awareness that the whole core muscle complex, inclusive with the hip joint, contributes to the injury which has advanced old terminology such as athletic pubalgia or sports hernia.
Treating patients with abdominal or groin injuries stemmed from his unique experiences in the 1980s with the U.S. National Soccer Team, Miami Dolphins, and various Olympic athletes. Since then, he has developed a number of variants of the surgical repair for core muscle injuries and their relationship to the ball and socket hip joint. He has evaluated more than 15,000 patients, including professional players from the NFL, NHL, NBA, MLB and MLS, as well Olympic track and field athletes, professional tennis players, golfers and bull riders, as well as collegiate and recreational athletes.
Dr. Meyers received his undergraduate degree from Harvard University and his M.D. from Columbia College of Physicians and Surgeons. He completed his residency and fellowship at Duke University, subsequently serving 14 years as Chief for various divisions of surgery. Prior to moving to Philadelphia, Dr. Meyers was Chairman of Surgery and Surgeon-in-Chief at University of Massachusetts-Worcester. He served as Professor, Chairman of Surgery and Senior Associate Dean at Drexel University College of Medicine from January 2001 until November 2010.
BS, Harvard University, Cambridge, MA
MD, Columbia College of Physicians and Surgeons, NY
Residency: Duke University Surgery Residency Program, Durham, NC
Fellowship: Duke University, Durham, NC
MBA, University of Pennsylvania/Wharton Business School, PA
Before founding the Vincera Institute, Dr. Meyers ran a significant liver service and developed many techniques still used today. He authored the first paper on laparoscopic cholecystectomy in the New England Journal, and with his partner, Ted Pappas, did many of the firsts in MIS including operations on the esophagus, colon, pancreas and liver.
His industry grants totaled over $20 million and he was an original board member of the merged Intuitive Surgical corporation. In 2001, he moved to Philadelphia where he helped create Drexel University College of Medicine from the formerly bankrupt Allegheny Health System.

Christopher A. Wilmot, Executive Director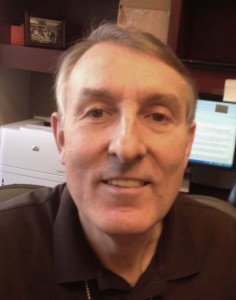 Chris Wilmot is a retired Senior Vice President and Managing Director of Institutional Trade Sales for the Wells Fargo International Banking Group. Based in Philadelphia, he oversaw team members in seven overseas offices who were responsible for originating trade transactions from Wells Fargo Global Financial Institutions customers to the bank's global branch network.
Chris worked for Wells Fargo and its predecessor banks for 28 years. During that time, he held multiple positions within the International Group, including managing the bank's correspondent banking relations in Northern and Southern Europe, as well as Brazil and the Southern Cone. He also led a specialized trade sales team that provided support to customers, relationship managers, and representative offices in 34 countries. Before he took that position, Chris served on the project team that oversaw the successful acquisition of the Union Bank of California's international correspondent banking business and worked in the Wells Fargo Large Corporate Division as a relationship manager.
Prior to joining Wells Fargo, Chris worked for William Brandt's Sons & Co. in the Merchant Banking division based in London; Mellon Bank as the Head of Trade Service; and Irving Trust Company/Bank of New York, where he managed the Media and Communications Group and the New York City Middle Market Lending Division.
Chris holds a bachelor's degree in history from Harvard University and an M.B.A. from the Wharton School of Business at the University of Pennsylvania.
Chris is looking forward to helping develop the Vincera Foundation, its research programs and educational initiatives to help advance the field of Core Medicine and in so doing better serve the health and wellness of Philadelphia Area youth, the local sports community and our athletes of the future.
Chris was born in Stanmore, Middlesex, England. He is married and has five children. A former number one draft choice of the New York Cosmos in the very first NASL Draft.