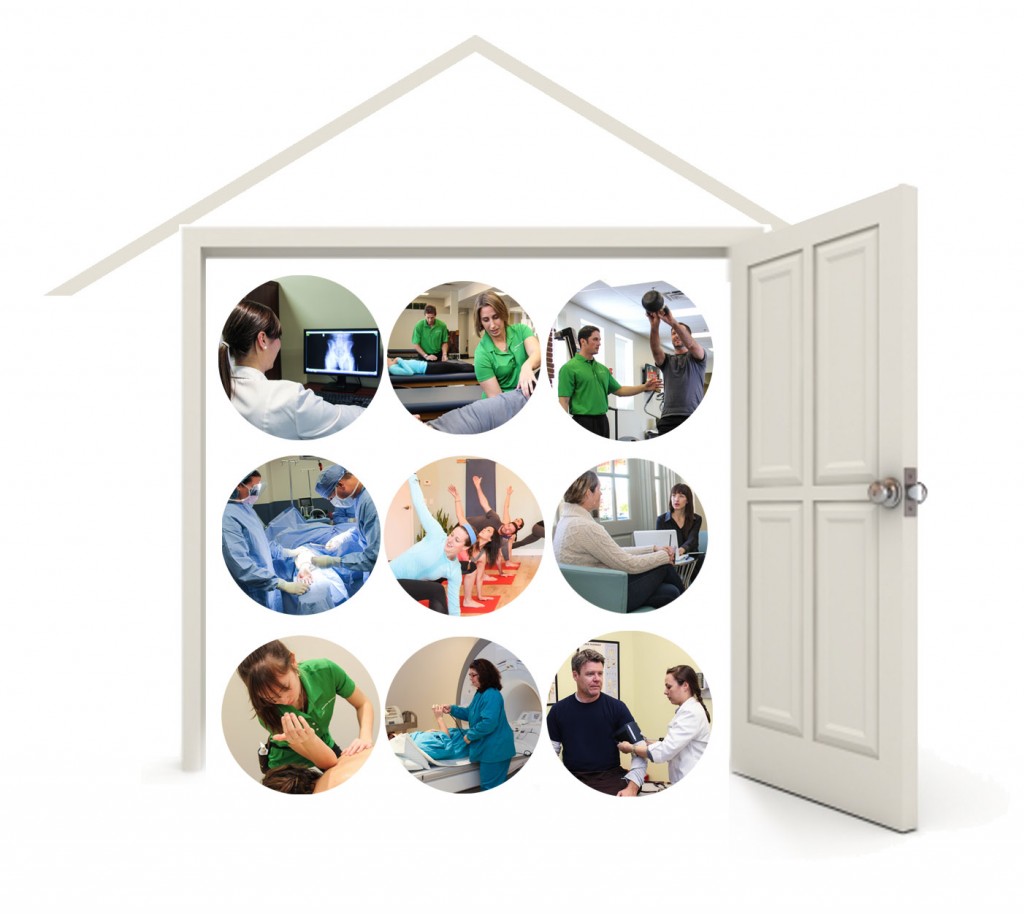 Jocks2Docs introduces teens to career pathways within sports medicine, offering students a first-hand look into the many roles within a medical facility. The program is designed to fuel student interest in and motivation for academic achievement in preparation for possible future study and careers. Philadelphia has a wealth of community and sports-based youth development programs that are providing havens of safety, sports training, and personal, academic and character mentoring. Jocks2Docs is designed to complement the positive youth development work being done by these organizations. Our goal is to show students that you don't have to be the athlete to be in the sports industry.
Being a part of Vincera Institute in Philadelphia's Navy Yard lends great opportunity to expose students to a full range of services that make up a center for managing athletic injuries. Students are introduced to and participate in workshops within all of the integrated businesses housed at Vincera, including a state-of-the art out-patient surgery center, imaging center, physicians' clinic, physical therapy center, and yoga center. Its leadership and medical professionals are dedicated to volunteering their professional expertise and leveraging the resources of Vincera Institute, in service to our community, through Vincera Foundation.
Our current Jocks2Docs program is 2-4 concentrated workshop days throughout the school year. The goal is to give the students a greater understanding of everyday duties for a variety of professions. Each day focuses on a different part of our facility and includes introductions to professions as well as a hand- on demonstration by the professionals. Below is a quick summary of a 4-day workshop:
Day 1: Physician's Clinic & Imaging
Students will see the steps to diagnosing a patient and learn the many roles of each person involved in the physician's clinic and imaging center, including imaging technician, radiologist, clinical athletic trainer (physician extender) and physician.
Day 2: Physical Therapy, Rehab & Yoga
Students will be able to see each function of professionals that offer non-operative and post-operative treatment. Including physical therapist, chiropractor and yoga therapist.
Day 3: Surgery
Students will meet with the many roles that contribute to running an outpatient surgery center and how each profession interacts with the patient.
Day 4: Shadow in concentration of interest
This will be a chance for the students to further explore a profession or department that most interests them. For one student, they may be interested in viewing surgery; another may want to shadow in the imaging center and see an MRI performed from the technicians view.
For more information, please contact us – 267-592-3195; info@vincerafoundation.org