Thank you to all the sponsors, guests and celebrities that made our 2nd annual fundraising event a huge success!
Relive the 2018 Vincera Children's Classic, where well known personalities from the Sporting, Business and Medical World were honored, by clicking on the video link here.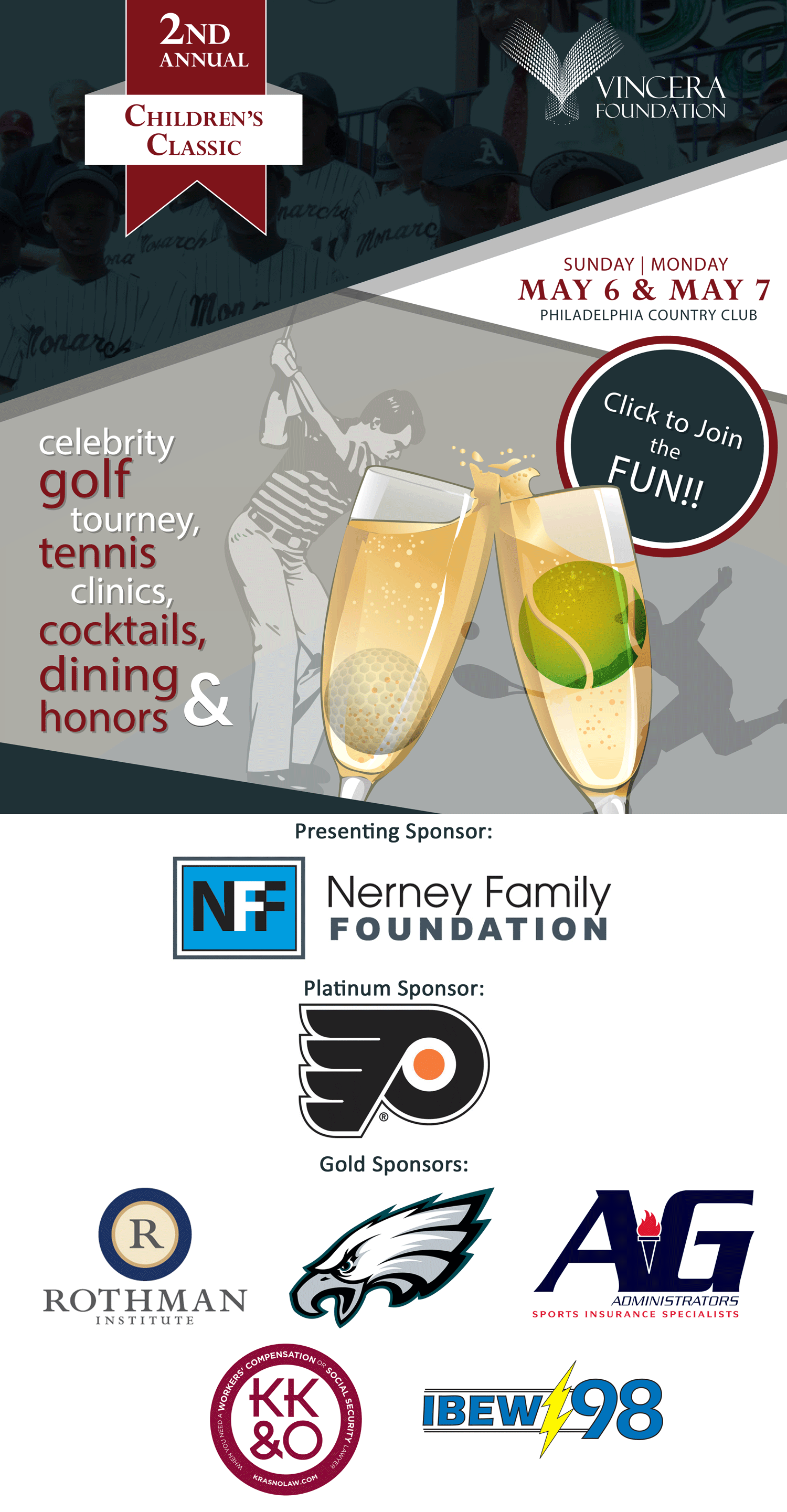 Thank you for joining us at Vincera Foundation's 2nd annual charity event!
Check out our Facebook pictures here.
For more information contact Chris Wilmot at (267) 592-3186 or cwilmot@vincerainstitute.com
100% of proceeds from The Children's Classic benefit The Vincera Foundation, impacting under-served Philadelphia youth by using sports in imaginative ways to development youth.