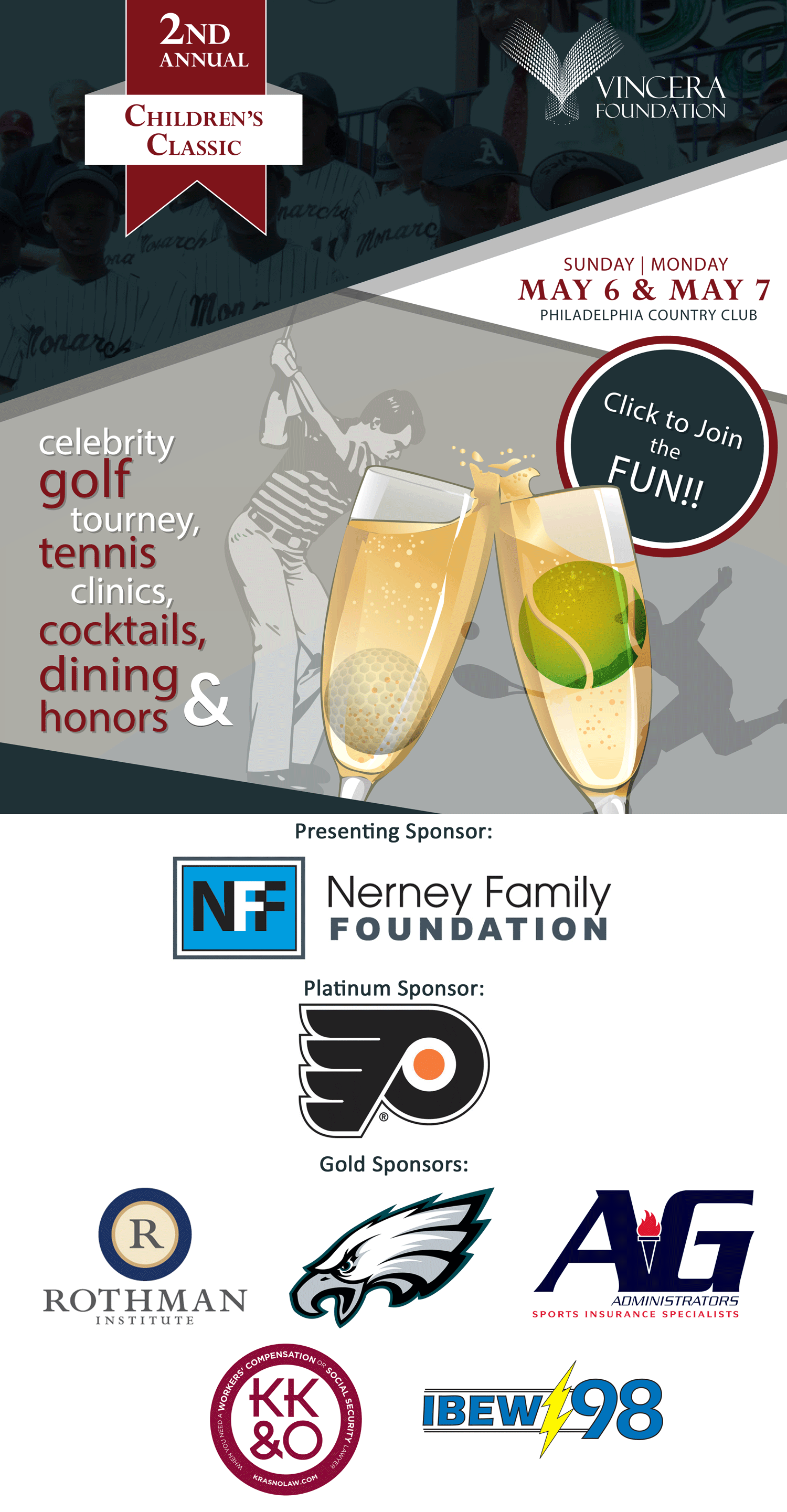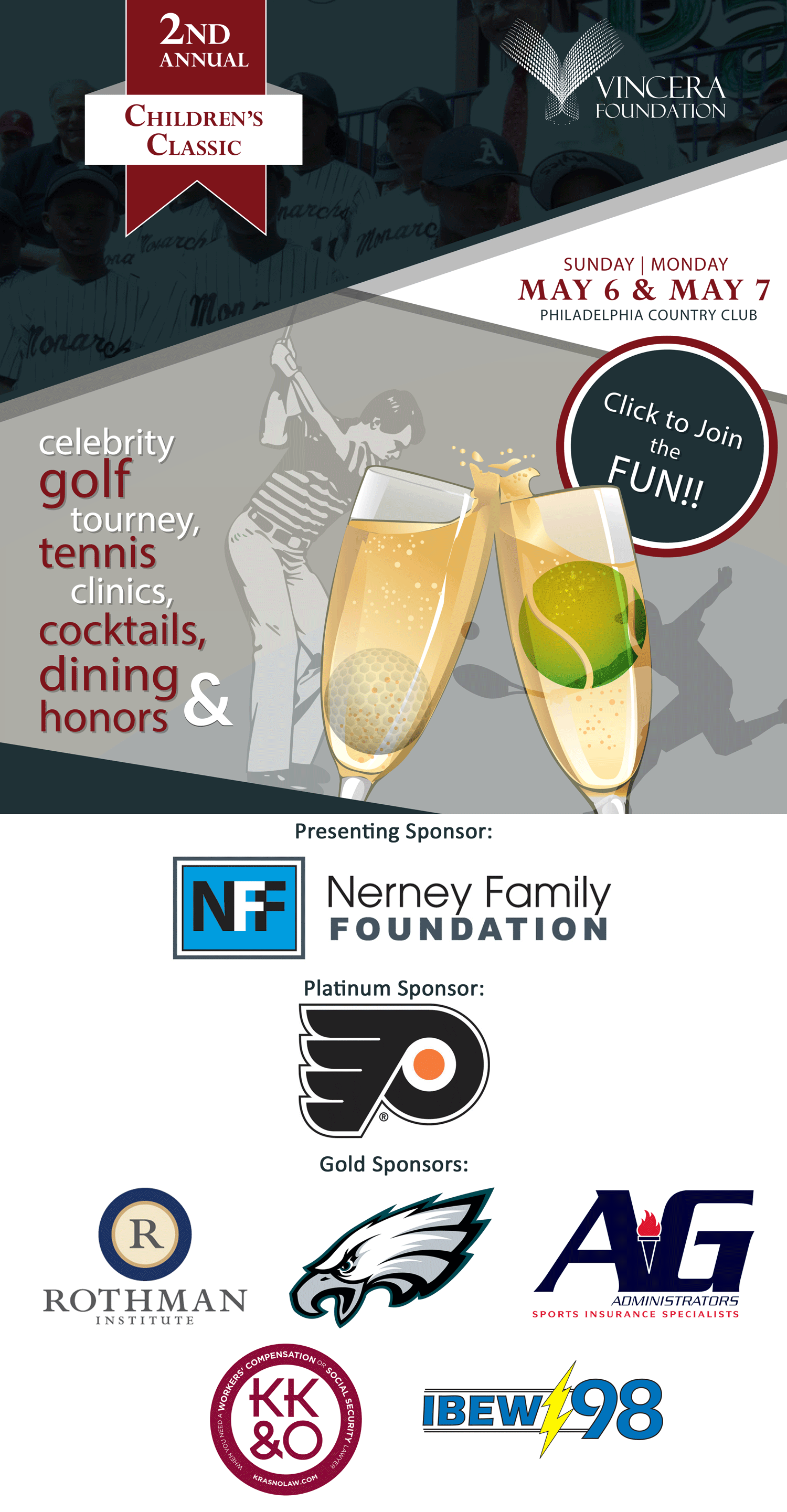 Thank you for joining us at Vincera Foundation's 2nd annual charity event!
Photos from this year's event coming soon! Check out our Facebook pictures here.
For more information contact Chris Wilmot at (267) 592-3186 or cwilmot@vincerainstitute.com
100% of proceeds from The Children's Classic benefit The Vincera Foundation, impacting under-served Philadelphia youth by using sports in imaginative ways to development youth.